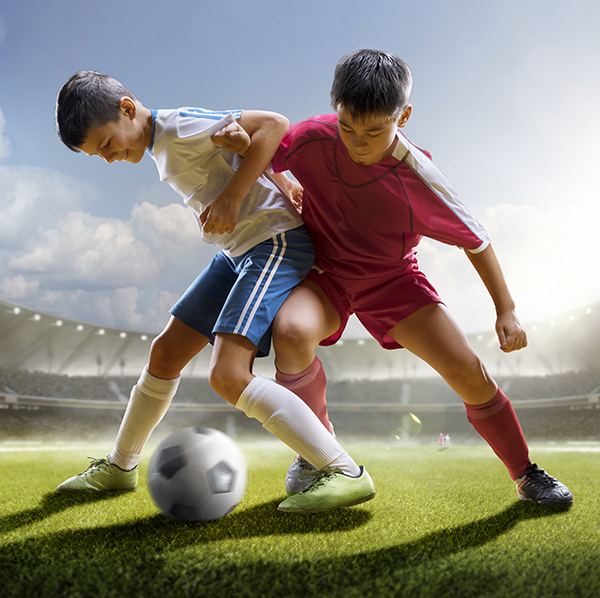 ABS Sports Fields has experience at Designing and Constructing Football Fields.
The time and effort expended by the ABS Sports Fields team to come up with the best quality construction base and surface finish is the key to the long term success of our projects.
To view our gallery of installations click here or contact us today to discuss your specific installation needs.
A full size 11 a side pitch as per FIFA is defined with the minimum dimensions of 45m x 90m and max dimensions of 90m x 120m. For official matches or international competition FIFA has set a minimum pitch measurement of 64m x 100m and max specification of 74m x 110m
For a smaller 5 a-side pitches the minimum regulatory dimensions are 15m x 25m, with a maximum of 42m x 25m. For official matches or international competition matches FIFA recommends a minimum of 18m x 38m up to 25m x 42m.
The design of your sports field isn't just about the layout of your new facility, it also determines the base structure, product use and specifications. At ABS Sports Fields we ensure excellent design which in turns provides you with a field you know will stand the test of time.
A poorly designed sports facility may initially stand up for a few years, but more often than not a poorly designed fields which is less than functional for the uses they were intended for often require heavy renovation work within just a year or two.
Much of the renovation work we do at ABS Sports Fields is due to poorly designed fields that actually needed the work 3 or more years before the owners were able to put together the proper capital to have the work done. There are plenty of ways to try and save money on a build project but design and grading is not one of them.
Sports field engineering is very unique and it is common area for installation companies to fail in as they do not have a true understanding of this engineering area. Whether it be the drainage, uneven surfaces our extensive experience in sports field engineering and a detailed knowledge through our vast research experience, ABS Sports Fields should be your first point of call.
The Ligaturf football range is proudly brought to you by Advanced Polymer Technology (APT). Our mission is to provide high quality, innovative, customer driven surfaces for all sporting codes.
Installing outdoor sports surfaces demands specific expertise, a high level of precision and experience. We ideally accommodate your specific conditions and ensure that your Ligaturf Football systems have excellent performance characteristics over the entire surface.
All sports fields require regular maintenance. Just like golf greens and tees, sports fields are high use, high performance areas. Indeed, when a field is in poor conditions it is more likely to have a negative impact on the players as well, causing injuries, making them focus on their own safety instead of developing their skills.