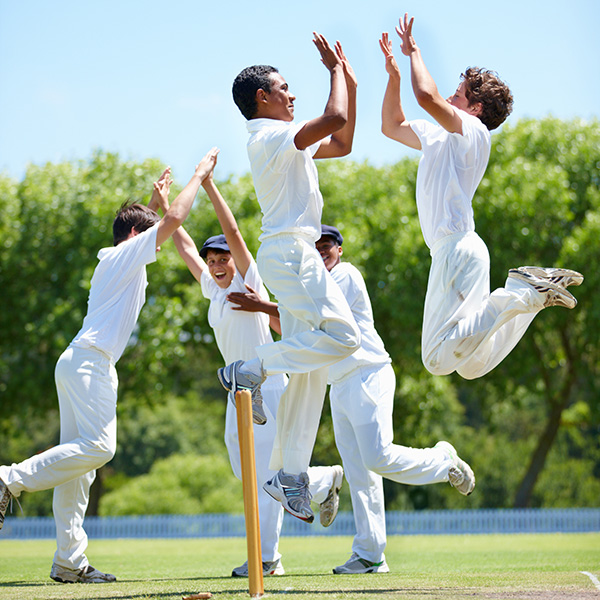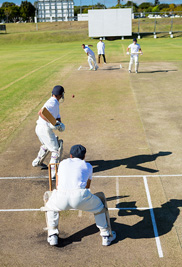 ABS Sports Fields has designed, built and constructed a wide range of works for cricket clubs, both indoors and outdoors.
The most prestigious being the specially designed indoor practice facility at the Melbourne Cricket Club, situated inside the MCG.
These comprise of 5 individually designed pitches, with different performance parameters to enable cricketers to train in a special built facility to attain there maximum performance.
The time and effort expended by the ABS Sports Field team to come up with the best quality construction base and surface finish is the key to the long term success of our projects.
To view our gallery of installations click here or contact us today to discuss your specific installation needs.
Synthetic cricket pitches
The dimensions of a synthetic cricket pitch should be in the range of 25.0m to 28.0m long and 2.4m to 2.8m wide. Providing a pitch of adequate width is particularly important for junior development and also encourages the art of spin bowling with players able to bowl the ball wide on the pitch and spin it into or away from the batter.
Turf cricket pitches
The dimensions of a turf pitch are 20.12m long (from stump to stump), plus a minimum of 1.22m behind the stumps to accommodate the return crease and bowler approach area. The width of a turf pitch is 3.05m wide.
* Content supplied by Community Cricket Facilities Guidelines • www.community.cricket.com.au/facilities
The diagram above outlines the recommended design to develop an enclosed cricket net training facility with: Compacted granitic sand or concrete base covered with minimum 25mm pile height synthetic turf and infilled with rubber granule. Concrete slab cricket pitch covered with 9-11mm pile height synthetic turf.
* Content supplied by Community Cricket Facilities Guidelines • www.community.cricket.com.au/facilities
Sports field engineering is very unique and it is common area for installation companies to fail in as they do not have a true understanding of this engineering area. Whether it be the drainage, uneven surfaces our extensive experience in sports field engineering and a detailed knowledge through our vast research experience, ABS Sports Fields should be your first point of call.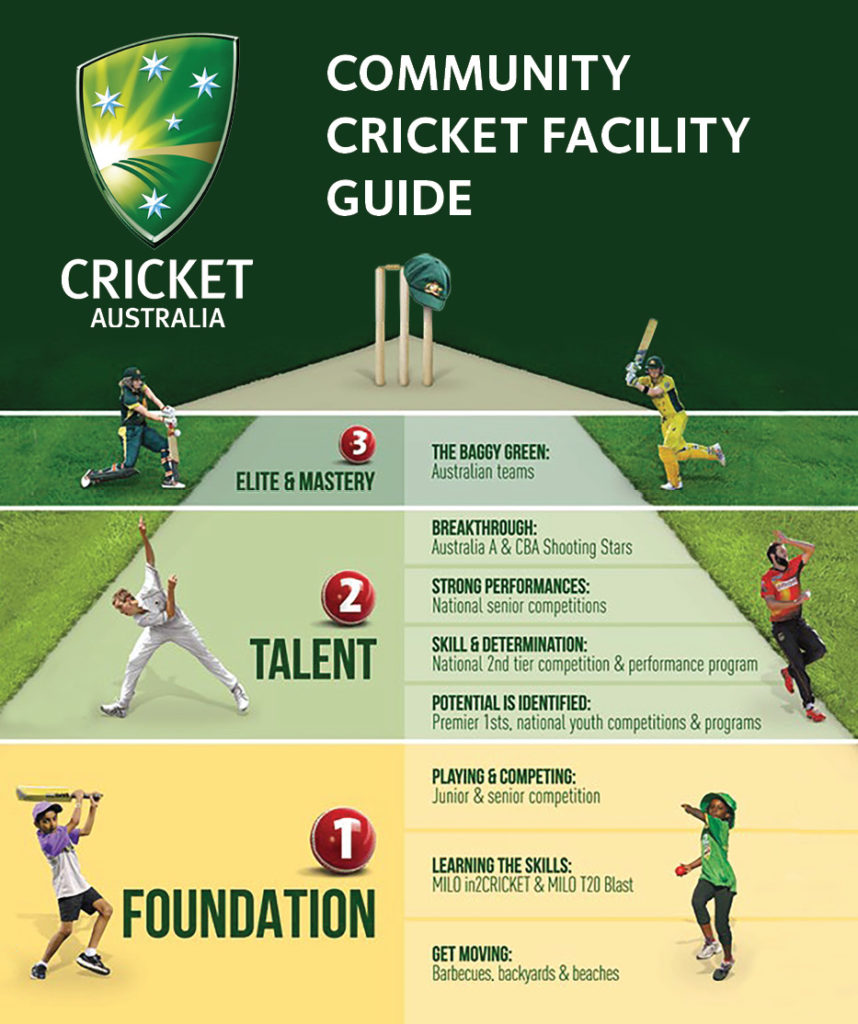 APT Asia Pacific covers the Foundation of Community Cricket
The nature of the pitch plays an important role in the actual game. Natural pitches in Australia have traditionally been known to be good for fast bowlers because of the amount of bounce that can be generated. Swing bowling can be a weapon particularly on a dry pitch, therefore batting is considered easier on most pitches with back-foot players tending to do well. Understanding that a synthetic cricket pitch needs to suit players of all levels, is extremely durable and will withstand all weather conditions, APT Asia Pacific have developed a range of pitch surfaces covering the Foundation of Community Cricket.
SYNTHETIC TURF PITCHES:  Should be maintained on a regular basis to look and perform at an optimum level. There is a perception that synthetic turf wickets are maintenance free, but the reality is they require less maintenance than natural turf wickets. A tip for maintaining your synthetic turf wicket is to discipline a regular regime to keep your synthetic turf wicket playing at its optimum condition.
LINE MARKING: Regular checking and attendance to painted lines on a cricket wicket for straightness and width between 25-50mm maximum.
SEAMS: Any seam splitting should be addressed immediately. We recommend you contact your local installer for professional advice and/or repair works as seams can present an OHS issue depending on their location in relation to the bowling length.
BRUSHING: The main reason for brushing is to stimulate the top fibres of your synthetic turf wicket, aiding them to remain vertical. We recommend light brushing at least once every month and actioned in a number of alternate directions.
DEBRIS: Debris should be removed from your synthetic turf wicket on a regular basis to prevent organic matter building up in the turf structure. We recommend debris removal at least once every week and can be actioned with leaf rake & shovel or mechanical blower.
STAIN REMOVAL: Most stains can be removed from your synthetic turf wicket with warm soapy water, household grade detergent such as washing up liquid, and "elbow grease"!!! Heavy oil marks are removed using mineral spirits and a cloth; remembering to wash down the cleaned area with water to dilute the spirit residue.
BURNS: For superficial burns in your synthetic turf wicket, carefully clip the pile with scissors just below the blackened or melted tips. For large deep burns you may need to replace that section of synthetic turf wicket therefore we recommend you contact your local installer for professional advice and installation.
Care and Maintenance guidelines supplied by APT Asia Pacific.